Objectives:
What are different type of motion that earth performs?
What are the effects of motion of earth?
What are different components of earth?
-------------------------------------
Motion of earth:
1/5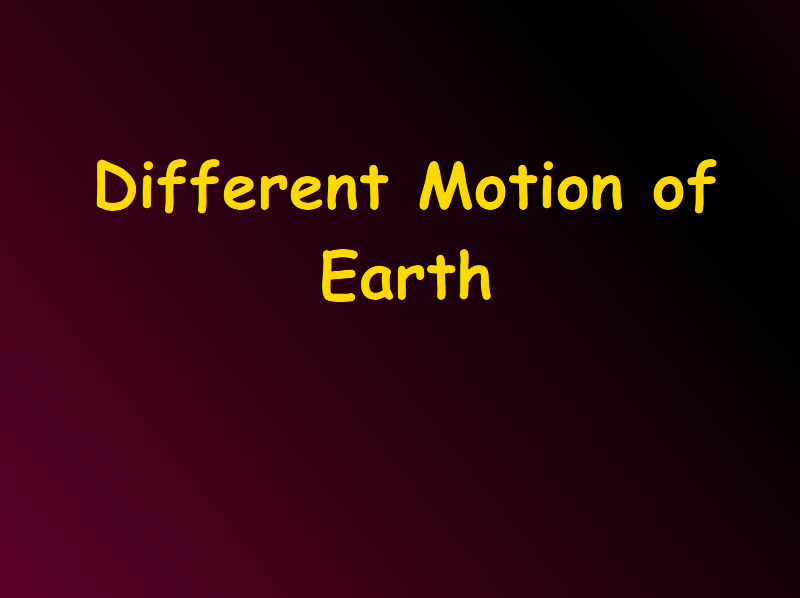 Next
Why does earth move around the Sun? What will happen if it does not move?
Show|Hide Answer
Answer:
2 objects with weight always attract each other.
If weight is more, attraction between objects will be more.
Sun and earth attract each other.
Since mass of sun and earth is more, there is strong attraction force between them.
By moving around the sun, earth prevent from dropping in the sun.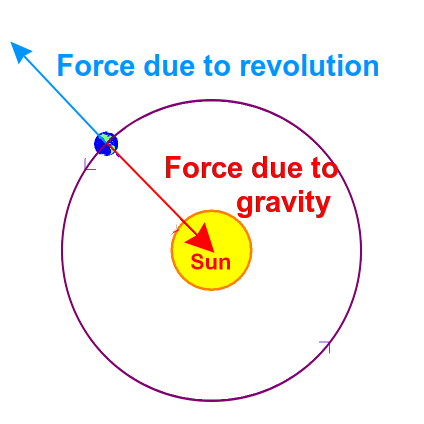 Effects of revolution of earth:
---------------------------------------
Components of earth: